When we say Cummins Power Generation is a worldwide company, we mean it. NG Energo, Cummins Distributor for Russia, won a project in the Polar Circle.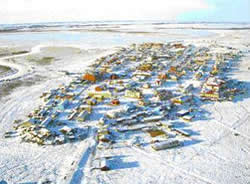 Cummins Power Generation will supply power to Jamal Deers, a breeding station for deer located in the Tyumen Region of Russia. The first part of the project was installed in December, with plans to complete the second part in March of this year.
Together, the generator sets will provide 768 kW of power. This project is a testament to the worldwide appeal of Cummins Power Generation. Congratulations to NG Energo for building this relationship and landing the business.